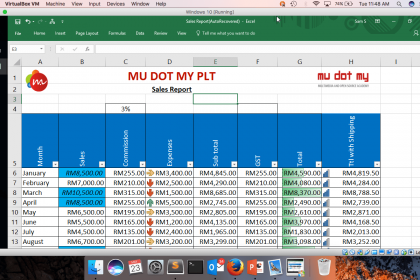 This post is also available in:

Melayu (Malay)

简体中文 (Chinese (Simplified))

Tamil (Tamil)
Make your data easier to read.
With Conditional Formatting, you can highlight the data with a certain color or style based on cell values. For example, you can highlight the sales above RM8000 by creating certain rule. You also can find duplicated items, hide errors, compare two lists, etc. Conditional Formatting is a powerful feature in Excel and can do more than many people realize.
Want to learn more on Conditional Formatting in Excel, enroll with us https://www.excel.my/
Upcoming Excel Training Basic to Advance on 13-14 July 2017.
Contact info@excel.my or 03-80116639.
Find out more at http://localhost/test/excelmyjan2019